LftOvrs Metal Lunchboxes and Food Storage Containers
We have an ever growing range of food storage products to cater for all your food storage needs from lunch to meal prep - all linked to our Mobile App to help you waste less food and save money.
Fast, Free Delivery on orders over £15
Starter Pack - 5 x 850ml Stainless Steel Lunchboxes and Dividers - Meal Prep App
Regular price
£86.40 GBP
Sale price
£59.99 GBP
Unit price
per
Sale
Sold out
Share
View full details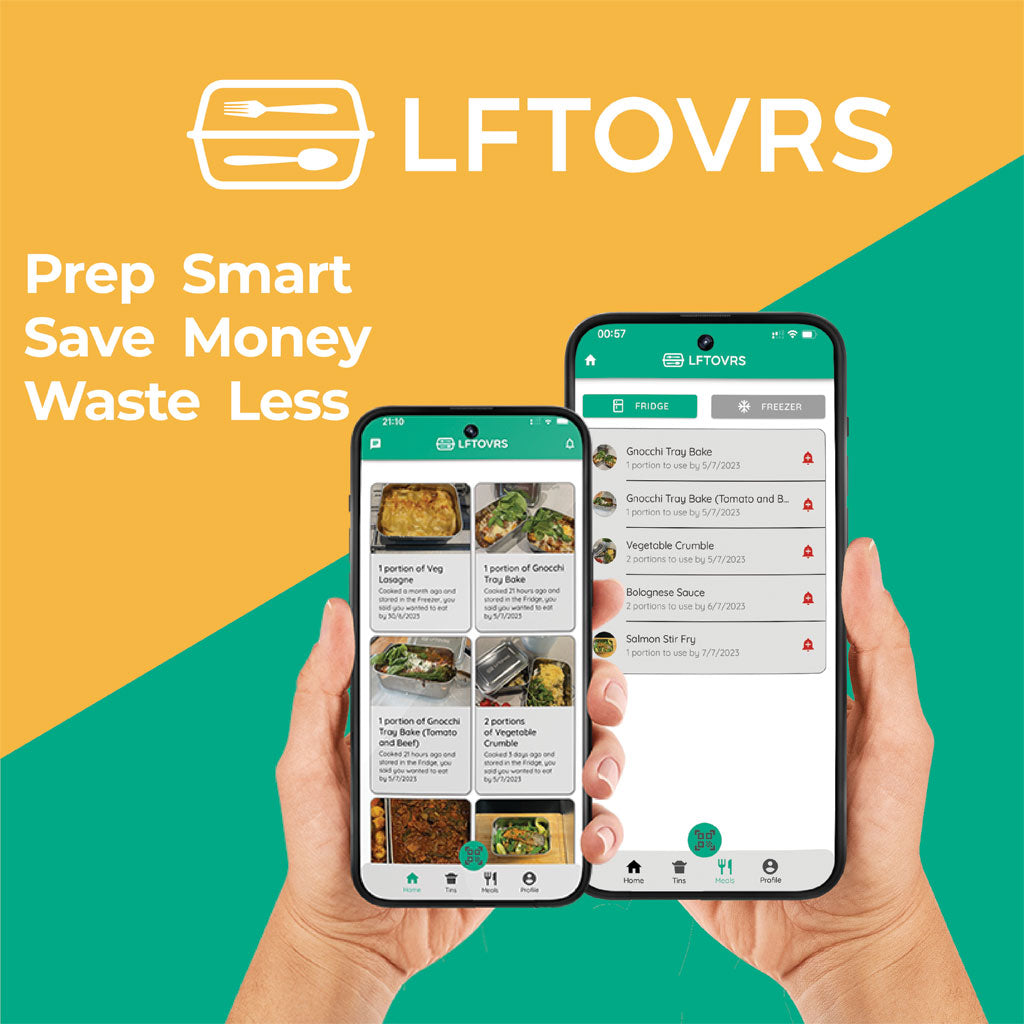 The Premium Range
Quality stainless steel lunchboxes and food containers.
Durable, stylish, timeless.
The Complete Range of Lunch Boxes and Accessories
Save Money With the Lft Ovrs App
The Lft Ovrs App, where meal tracking meets sustainability seamlessly. Our mobile app empowers users to effectively monitor their cooked meals, promoting mindful meal prep and reducing food waste.
Seamlessly link your meal tracking with our eco-friendly Stainless Steel Lunchboxes—a perfect companion for preserving leftovers and maintaining a sustainable lifestyle. Our Steel Food Containers not only keep your meals fresh but also contribute to a greener planet.
Crafted from high-quality stainless steel, these lunchboxes are a durable and stylish choice for eco-conscious individuals. By utilising our Stainless Steel Food Containers, you're making a positive impact on the environment while ensuring your meals are stored and transported in a safe and sustainable manner.
Join us in embracing a greener future with Lft Ovrs, where leftovers become a pathway to a more eco-friendly lifestyle.