Regular price
Sale price
£17.50 GBP
Unit price
per
Sale
Sold out
Share
View full details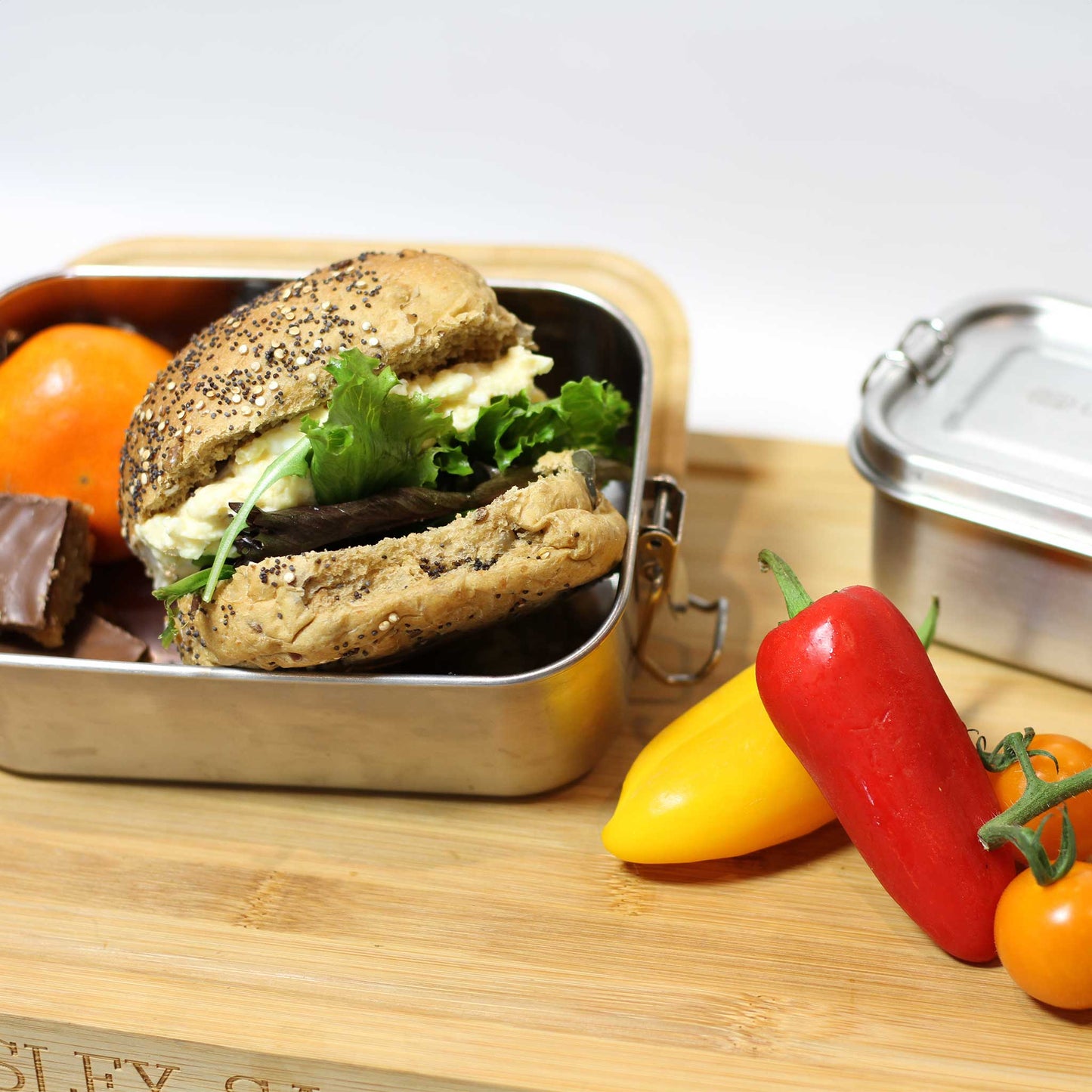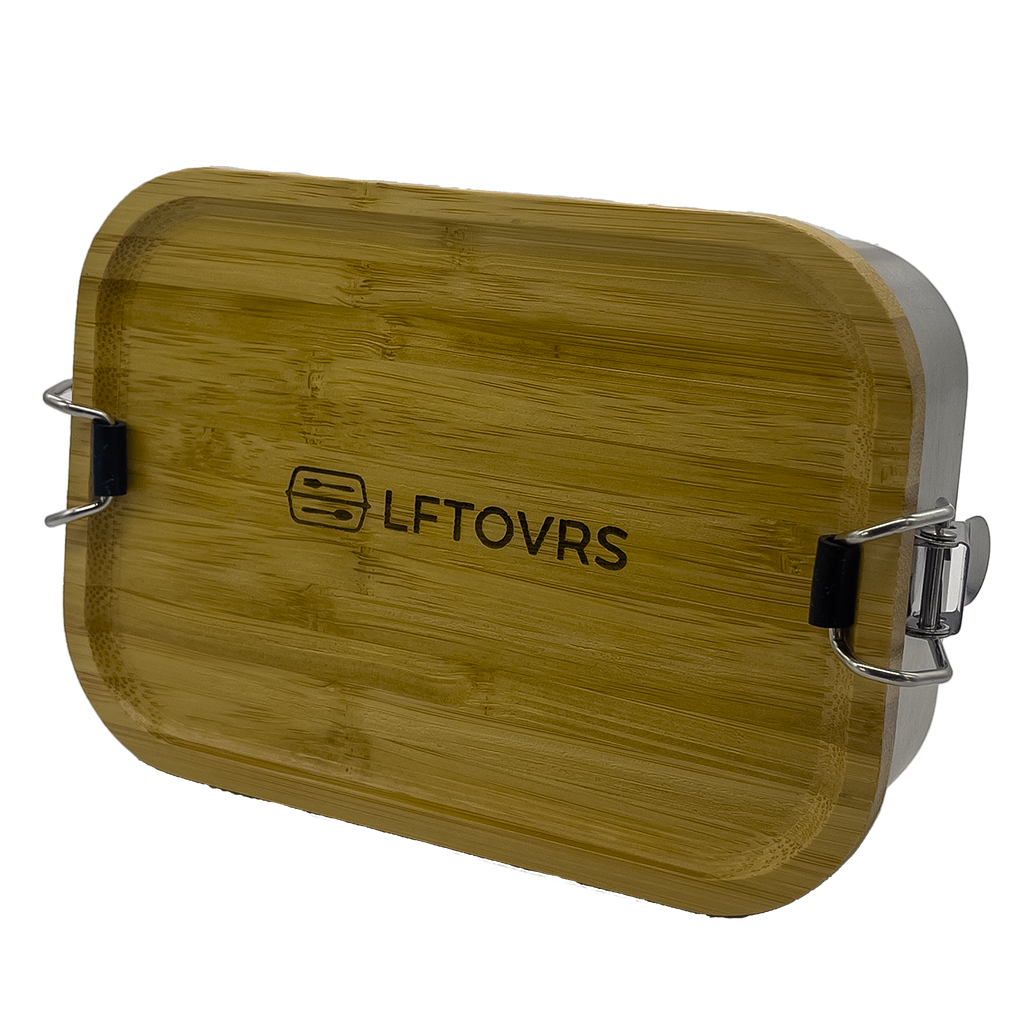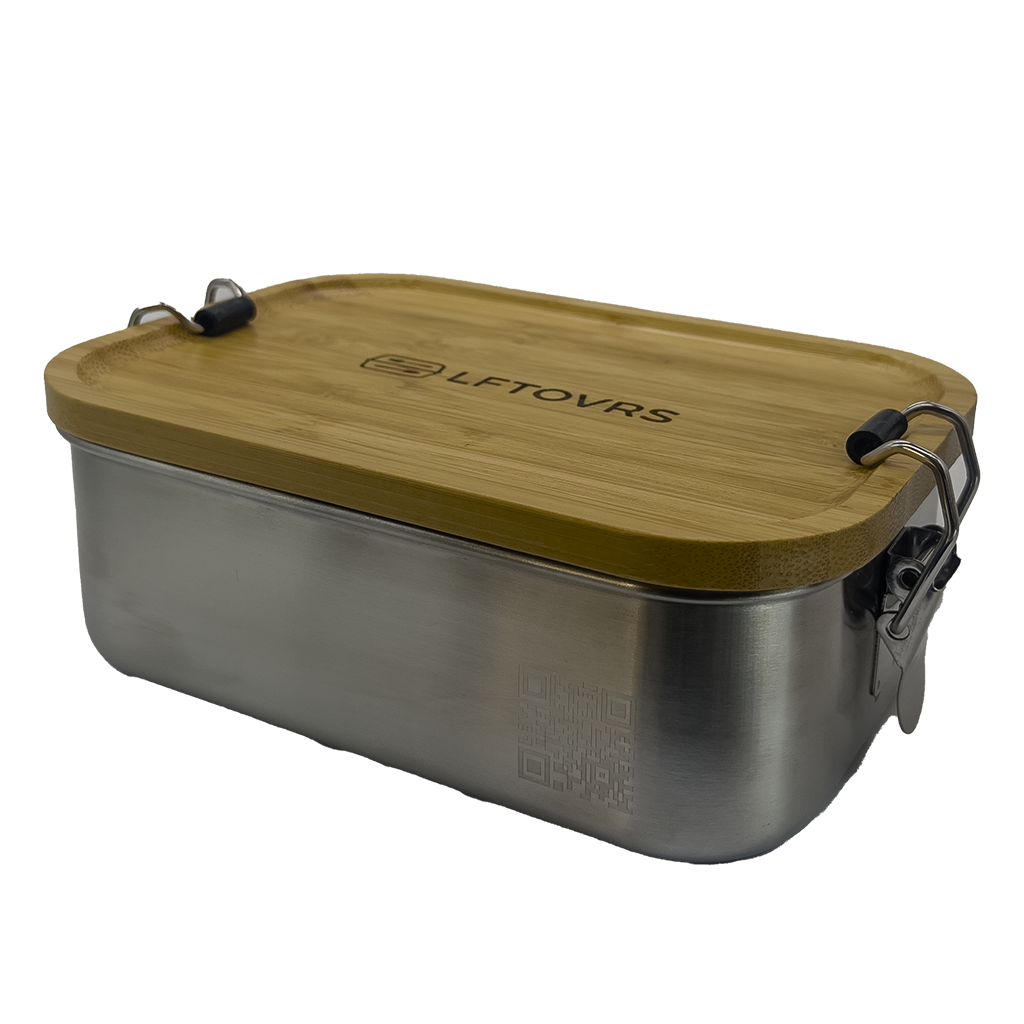 This 800ml Bamboo Lid 304 Stainless Steel Food Container is a great all-rounder of a container, pop your lunch in it or make a meal for one! Track your leftovers or batch cooked meals with our FREE mobile app. 
Overview
Easy to clean.
Cook and reheat meals in this tin.
Store food in the fridge and freezer.
BPA and Plastic Free.
Food Grade 304 Stainless Steel.
Built to last.
Eco Friendly - 100% Recyclable Metal.
Link with our free mobile app to help reduce food waste.
Detailed Description
This 800ml Premium 304 Stainless Steel Food Container has a Bamboo lid and is 500 microns thick (0.5mm). This may not sound like much, but it is thicker than many other products you find from other suppliers. This thickness of Stainless Steel provides a robust, durable container that will last for an age.
800ml is large enough for a large portion of leftovers or a meal for two. As with all our containers, it has a QR Code; this time on the side of the container (it didn't work on the Bamboo!), this will allow you to track its contents in the Lft Ovrs Mobile App.
The product is durable, free from nasty plastics that can leach into food and it can be used in all the usual places; including the oven and dishwasher. Although don't put the Bamboo lid in the oven or dishwasher as it will damage the protective varnish coating.
This container has small, strong, clasps to keep the lid in place. There is no seal on this container so it is not leakproof. The inside is polished and the outside is brushed making it more resistant to scratches than polished surfaces.
Keep your eye on our Blog for the latest news and follow us on Instagram for EXCLUSIVE offers @Lft.Ovrs
Care
Lft Ovrs provide premium quality food storage solutions which are ideal for use as a lunchbox or for your Lft Ovrs. Our containers come with a 2 year guarantee and when you decide you are finished with this it can be recycled.
Simply wash by hand or in the dishwasher, do not use any abrasives on the Logo and QR Code as this may damage it and reduce its life.
Do not wash the Bamboo lid in the dishwasher and avoid putting the lid in the oven.
Please be careful when using this in the oven as it will be hot.
Specification
Size: 17cm x 12cm x 6cm
Capacity: 800ml
Weight: 300g
There is more information available in our FAQ section. If you have any further questions please contact us we won't bite and will reply quickly via WhatsApp, Facebook, or Email.